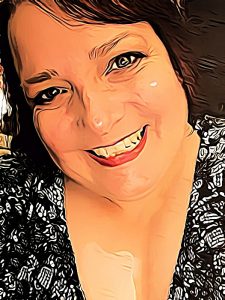 Hi! I'm Michelle Frechette and getting to know people is one of my greatest joys. I have spent years benefitting from the WordPress community – from individuals and the community as a whole. This podcast is my way of sharing some of the wonderful people in our community with you!
Some of my guests I've known for years, others I'm getting to know right along with you.
So grab a cup of your favorite coffee (or tea, or whatever!) and meet some of the amazing people that make up this crazy, wonderful thing with call WordPress.
About Michelle
Michelle's goal is to leave the world a little better than she found it, and she's found a multitude of ways to do that.
Michelle completed her MBA in Marketing, E-Commerce and Information Systems from the University of Rochester's Simon School of Business. She has over twenty years of experience in higher education; ten years owning a web design and marketing company, and currently serves as the Head of Customer Success for Impress.org (developers of GiveWP.com and WPBusinessReviews.com).
A serial volunteer, Michelle has volunteered for multiple organizations, served on the board of her local chamber of commerce, been president of the board for a local cancer charity, and served on her school district's board of education for twelve years.
Michelle is a veteran of public speaking. She's been an instructor for a wide variety of topics including Using Quantitative Data Analysis Software, Meditative Drawing, Intro to WordPress, and Marketing for Massage Therapy. Michelle speaks at conferences all over North America. You can find many of them recorded on WordPress.tv including "Little Things That Make a Big Difference" and "Hidden Features of WordPress Revealed," as well as panel discussions on marketing and women in technology.
As a pay-it-forward WordPresser, you will often find Michelle mentoring others, job coaching, and teaching WordPress and marketing classes. "Others have helped me get to where I am today, so it feels right to help others climb the career ladder, too," she says.
Michelle is the author "A Good Firm Handshake (and other essential business tips)" available on Amazon.com.
Say hi to Michelle on Twitter at @michelleames.